You are here
LetsNurture starts 2018 by a business visit to explore Startup Market in Singapore
After broadening their horizons in IT services domain around the globe in 2018, Team LetsNurture had plans for 2018 up in their sleeves. Towards the end of January 2018, LetsNurture was already there in Singapore.
Agenda of the Business Visit
The agenda of the visit was simply due to the recent experiences of the business development team. The signs were encouraging that proved to be a catalyst to the business tour. Along with that, the Team had a plan to get in touch with their existing client base in Singapore. The focus was also to explore local Startups focused primarily on blockchain development technology.
Sunil Veluri, Sr. Manager of Business Development department, became the anchorman for this tour. With his experience in dealing with the foreign clients and sheer brilliance, he did his homework already in exploring the Startup market of Singapore.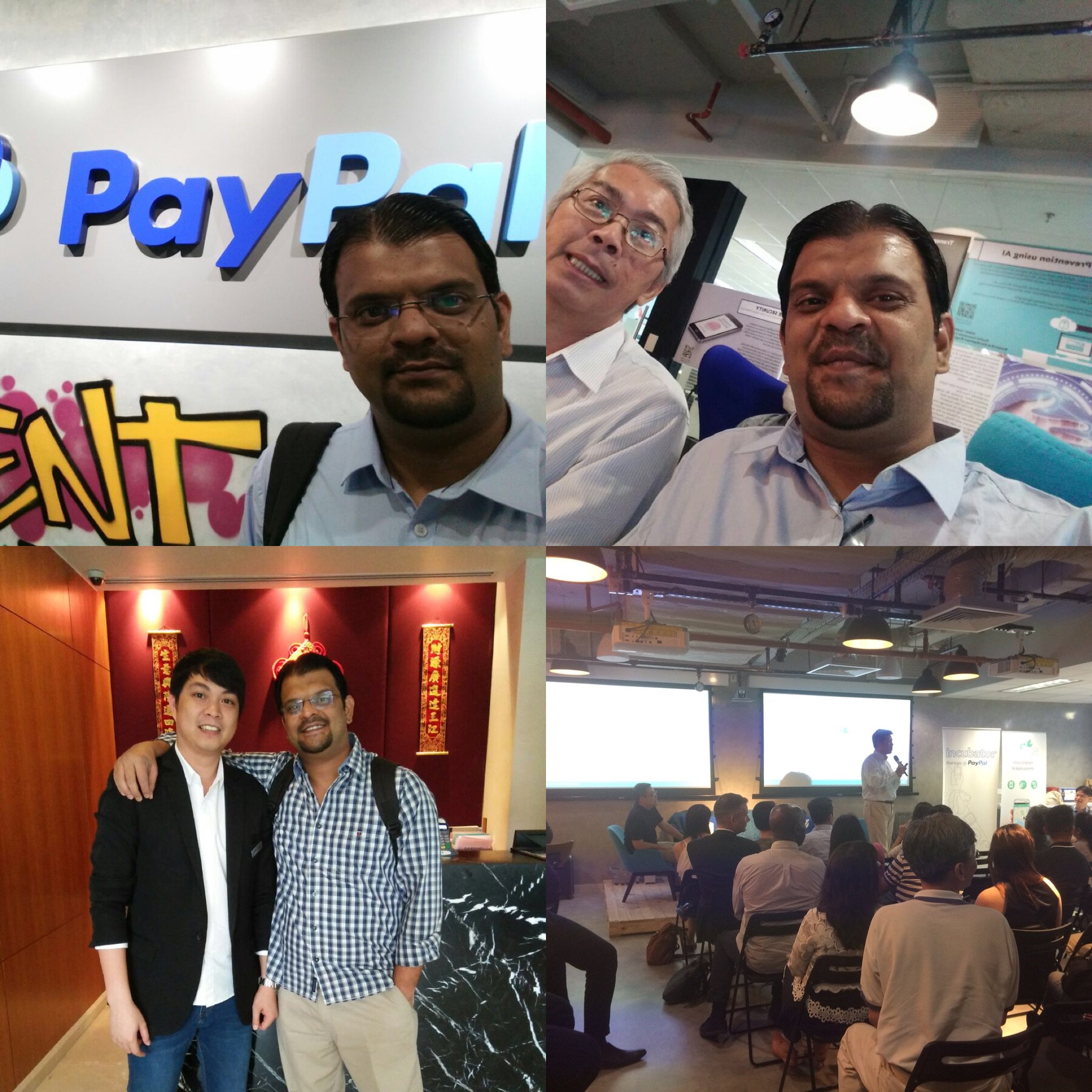 PayPal Fintech Learning Series Conference
Another purpose of this visit was also to attend PayPal FinTech Learning Series at PayPal incubator in Suntec City of Singapore. As LetsNurture has been recommending PayPal to their clients as the best Payment Gateway Integration platform for mobile app development and website development projects, the conference was to know more about some of the FinTech industry best practices which can benefit the businesses. Mr. Joe Tusin, CEO and Founder, of Chynge was a leading speaker for this conference accompanied by his Chief Compliance Officer Mr. Aaron Lee.
Networking Session
The networking session proved to be a fruitful one. Sunil fetched three potential customers from Service and Healthcare industries. As of now, Sunil is assured to convert them into customers with long-term business relationship as a priority. The potentials clients were looking for the Customer service Bots for their respective businesses. Given the experience in Chatbot Development, Sunil was bang on in presenting what LetsNurture can do with a customized Chatbot Development for their businesses.
Meetups with Existing Client in Singapore
Sunil also spent efforts in meeting the existing clients and shared the updates for milestones about the ongoing projects and gave surety about the quality of the work of development teams and deliverables.
One of their clients is having an IoT Startup providing IoT solutions for the healthcare industry. LetsNurture is responsible to provide compatible software and IoT solutions in the form of web and mobile applications- a smart platform that shows instant stats on custom Mobile applications using cholesterol, diabetes and blood pressure monitoring devices.
Contact Address:
Let's Nurture
Ganesh Meridian,
Nr. High Court,
S.G. Highway
Ahmedabad,
380060
India
About Company/Business:
Lets Nurture is aimed towards nurturing the daily lives of people through technologies. They help clients in the most efficient manner by expertise in making their dreams come true sheer commitment. They have delivered 1000+ web development and custom mobile application development projects to the client worldwide and have gained a global recognition over the past few years. And they are not limited to this only, as Lets Nurture also plies it's trade in providing expert IoT Solutions, BLE/ iBeacon app development, Wearable app development, SmartHome solutions and more. Throughout the last decade, they have been catering various industries like Real Estate, Health and Fitness, Automobiles, Travel and more.